What's your child's favorite YouTube channel?
Posted By: Mrs. Manjusha Gadamsetty, December 6, 2021
Walk into any household with a child below 5 and within 15 minutes you will notice that the child goes into one corner with a phone watching some nursery rhymes or cartoons on YouTube or some app.
Does this sound familiar?
Most of us end up giving the phone or some screen to our children when we want some quiet time after a hard day at work.
Screens have become those saviors for parents to find some quiet time away from children.
Several parents walk into my office with a gleeful pride that their child knows ABCs, 123s, and colors even before they got started on their educational journey at school, not to mention, without parents teaching them!
Voila! These parents figured out the modern tools that they can give to their "Ekalavyas" to make their learning automatic!
Well, I wish that it was that awesome 🙁
Unfortunately, it comes with a significant COST!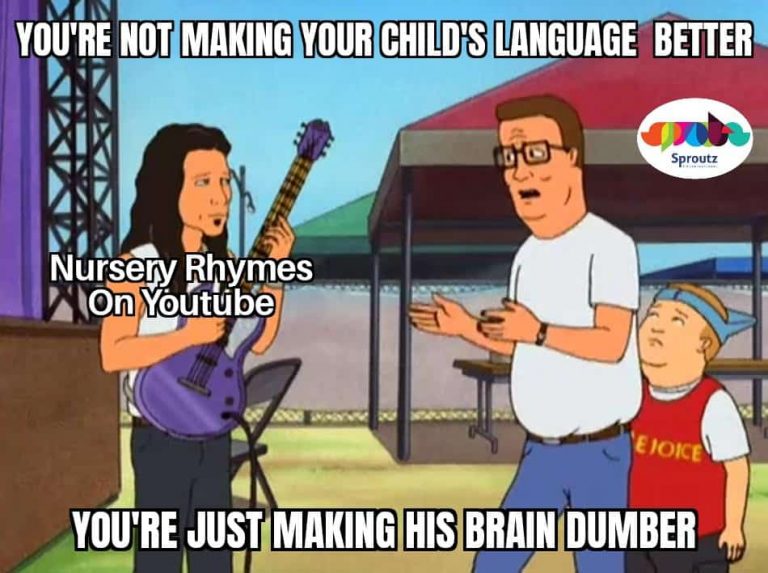 Once children start school, parents start hearing from educators that their children aren't able to focus; they don't speak; they don't want to participate in the class etc.
Some children will be referred to psychologists for further evaluation (that is, if you chose a good school that knows this stuff).
Parents now have to run to therapy centers to set this straight.
Some parents that I know had to quit their jobs to take care of this mess.
Some parents don't realize this and they think that is how their children are.
They start sending them to tuitions to keep up with the grades.
They shout at their children for not keeping up with their homework.
They compare their children with the other kids in the class who do better.
Cost of hiring a free babysitter (YouTube/screens) :
Your child's mental peace.
Maybe your job and the income from it.
Fees for psychologists.
Per session fees for speech therapy, behavior therapy, etc.
Hiring tutors/tuition centers to reform your child.
LOSS OF YOUR CHILD'S CONFIDENCE AND SELF ESTEEM: PRICELESS ( not in a positive way that MasterCard spins)
So, the next time you give your child a screen, think of the price you are going to pay.
PS: I have also attached a screenshot of the immediate response I received for this post.